BED BUGS
CalterPest is at the cutting edge of bed bug control and detection. Bed bugs can be found "close to the host" and hide away waiting for their meal to fall asleep before they emerge to feed. They prefer no movement and silence and are attracted to the breath or carbon dioxide release of the host. Bed bugs are seen in different colors and shapes according to their age and feeding schedule. Calterpest inspectors are experts in detecting infestations as well as locating hiding areas. Calterpest promises to control your infestation with our three step process we call
INSPECT. CORRECT. PROTECT.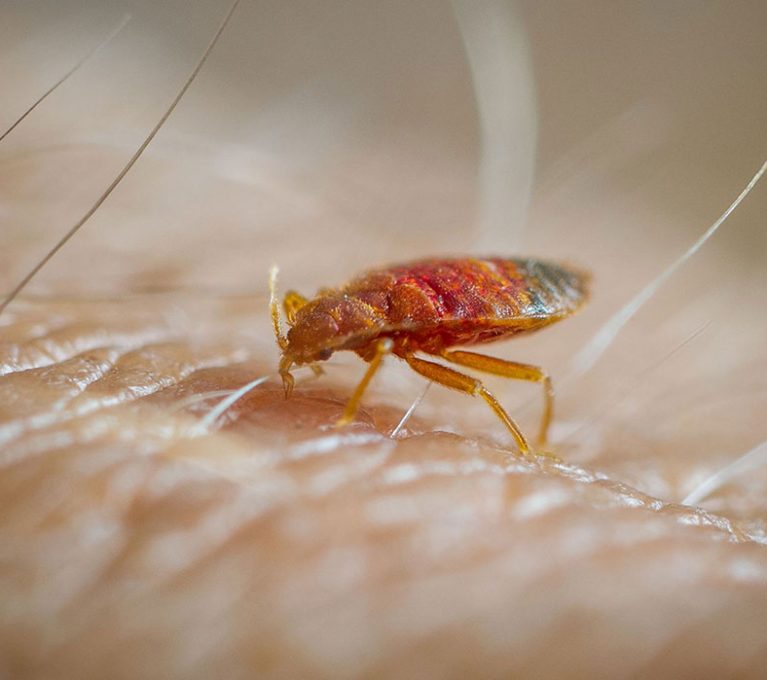 INSPECT.
The first step for effective bed bug control is an inspection.
This is the most important part as it allows our experienced inspectors to survey your situation , determine the level of infestation, as well as other important factors. Your Calterpest inspector formulates a plan of action with service and results at heart.
To schedule your free inspection call…..(some restrictions apply) After your inspection is complete we move on to the next step: CORRECT.
CORRECT
Calterpest offers custom solutions for your bed bugs problem. In most cases we offer at least two options to aid you in making the best and smartest decision. Our proprietary correction methods are innovative, calculated and custom tailored for you. Calterpest methods for control include:
Fumigation with gas
Chemical , including natural solutions
Heat
Prevention
Certified K9 Inspections with certified handlers
After your CORRECT. service is complete we move to the last step we call PROTECT.
PROTECT.
Calterpest protection methods are specific to each pest. Calterpest studies behaviors and tendencies of bed bugs to develop effective and time tested control methods. Our correction methods for bedbugs include:
Re infestation precautions and recommendations
Visual Inspections as needed
K9 certifications
Entomologist Pest ID
Travel recommendations
To schedule you FREE INSPECTION CLICK OR CALL
CONTACT INFO
BUSINESS HOURS
Monday – Friday
8:00 am – 5:00 pm
Saturday – Sunday
By Appointment Only