TERMITES
There Is an old saying that goes " there are two types of structures, the ones that have termites and the ones that are going to get them" California provides a perfect climate for termites to thrive. They live in houses, structures, soil, fences and even trees. Termites are all around you and even under you. Every year millions of them swarm/fly in search of a new home or meal. They can destroy wood members in secret without being detected. More specifically there are two types that we guarantee you will experience . Drywood termites and subterranean termites. These two types are the most common and each requires different treatments for control. In addition Calterpest offers solutions for other wdo (wood destroying organisms) like dryrot, fungus, wood boring beetles and carpenter ants. Calterpest promises to control your termite and wdo infestations with our three step process we call
INSPECT. CORRECT. PROTECT.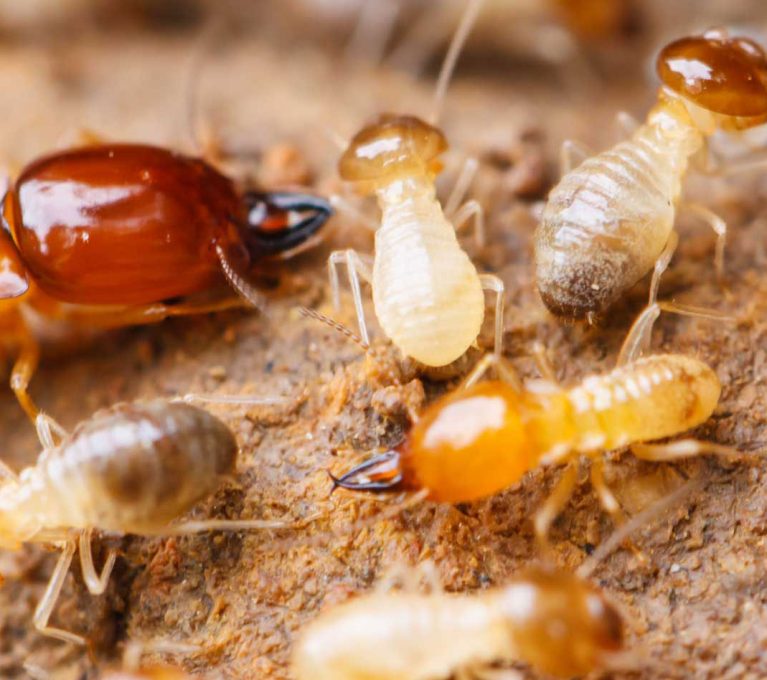 INSPECT.
The first step for effective termite control is an inspection. This is the most important part as it allows our experienced inspectors to survey your structure, determine the level of infestation, the type of termite or wdo infesting, as well as other important factors.
Your Calterpest inspector formulates a plan of action along with service and results at heart. Calterpest offers free inspections for owners who are not selling, buying or refinancing. If you are selling, buying or refinancing you can contact us for more information. After your inspection is complete we move on to the next step: CORRECT.
CORRECT
Calterpest offers custom solutions for your termite problem. In most cases we offer at least two options to aid you in making the best and smartest decision. Our proprietary correction methods are innovative, calculated and custom tailored for you. Calterpest methods for control include:
Fumigation with gas
Chemical , including natural solutions like orange oil or borates
Heat
Prevention
Exclusion
Wood repairs by experienced in house carpenters
PROTECT.
Calterpest protection methods are specific to each pest. Calterpest studies behaviors and tendencies of termites and wdo to develop effective and time tested control methods. Our correction methods for termites and wdo include:
Annual inspections
Inspections as needed
Related structural recommendations
Unlimited service calls
Entomologist Pest ID
Record reports
Fill out the form below or CALL US TODAY
CONTACT INFO
BUSINESS HOURS
Monday – Friday
8:00 am – 5:00 pm
Saturday – Sunday
By Appointment Only